Media contact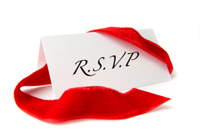 The press office is in charge of press communication of information and news about the client companies, their products or events, putting journalists and their editors in the best working conditions in order to convey the news to the readers in the most effective and efficient way possible.
To this end, we prepare press releases and press folders, organize press conferences and press releases are made, but above all Publieditor provides operational advice to achieve the agreed communication goals.
Publieditor has developed a desktop & mobile software solution called «R.S.V.P.» for digital CRM management in house or outsourced. Publieditor offers the events "turnkey implementation services" or supports the client companies selectively on areas of need.
Press Releases & Press Kits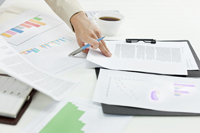 The press release is the journalistic information base instrument. Is an information note containing the essential elements of the event, product or initiative of the client. The more the press release is properly drawn up, the more it facilitates the work of journalists. Publieditor draw up press releases in collaboration with client companies and then places it in the vast network of global communication in the most effective ways and time possible.
The press kit is the most "evolved" tool for business communication. This collection of information is designed to report on the customer's products and services, with the support of digital multimedia materials and websites.
Press conferences
Publieditor organizes press conferences to inform the media of the birth of new products and sevices that the client company intends to launch on the Italian market or abroad, and other initiatives. The press conferences are supported by multimedia presentations, augmented reality and broadcast live streaming, also in VR 360º. Publieditor adopt systems that ensure maximum return in terms of print quality and quantity of articles published following the press conference. The advice in the process of configuring communication plays a central role in the activity of Publieditor and can also provide local and national media planning.