Corporate & Personal Digital Service
In order to provide tailor-made solutions for communication, Publieditor develops customized digital services such as App, DEM platforms, PressPark platform, Press clipping analysis, image bank systems, interactive guides with geolocation, custom RSS News feeds in Italian and English.
Press Clipping Analysis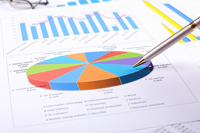 Publieditor specializes in quantifying and qualifying the press clippings of the client on aregular basis or in spot occasions. Starting from this basic service and cataloging every day every article categories and subcategories we can prepare periodic reports containing graphic summary and detailed quantitative and qualitative data, and trends of client's impact on the press.
Cars Search Engine
Publieditor develops Car Search Engine where you can read all technical information, sales data and prices for all makes and models, extended comparisons.
The search engine is constantly updated, it is also enriched by a number of interactive content and is an integrated Web digital ecosystem, YouTube, Mobile App.